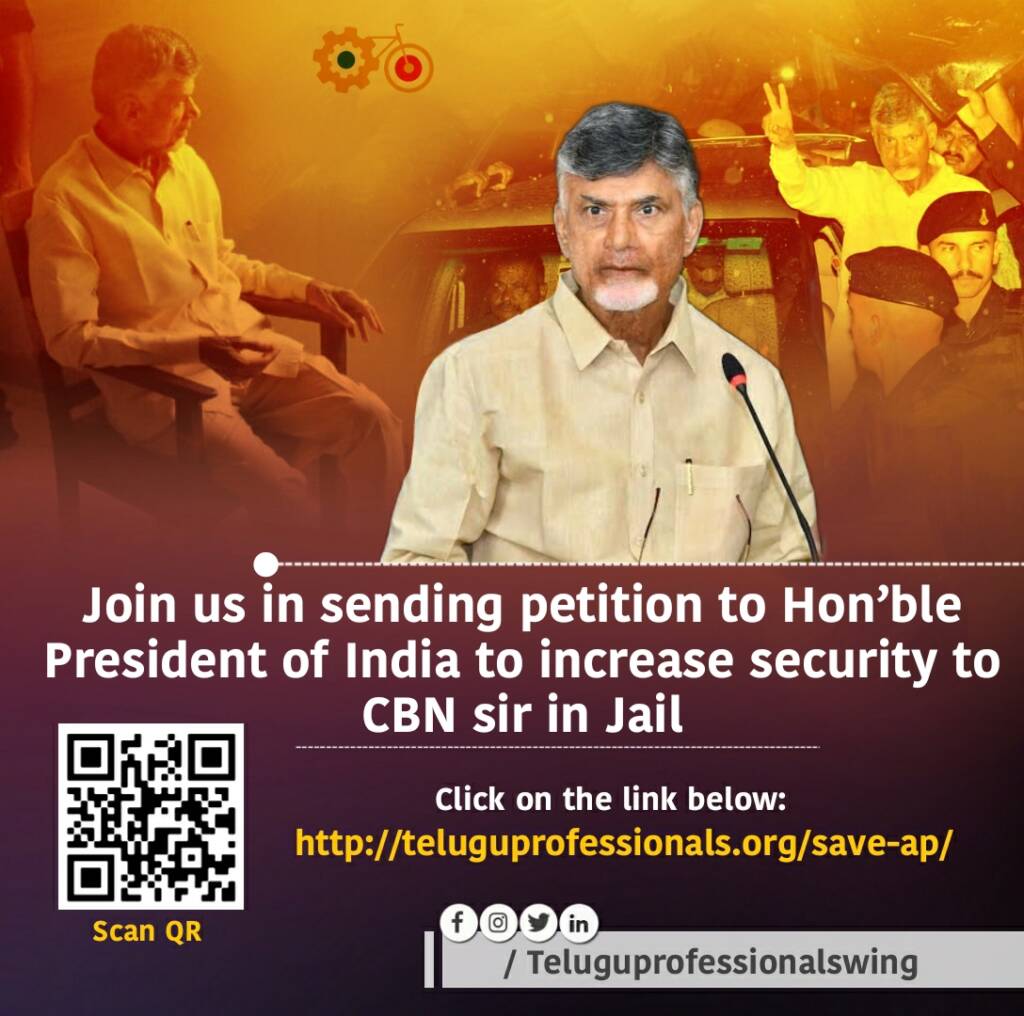 Join your hands to send the petition to the Hon'ble President of India to enhance the protection to CBN until he came out safely and demand for the increase in security offered to him by taking initiative to send an email or a signed copy of the request.
You can also send a hard copy of the petition to the Presidents residence by downloading the document below , fill your details and send it to the address given here.
The President's Secretariat is located at
Rashtrapati Bhavan,
New Delhi, India – 110 004.
91-11-23015321
91-11-23017290 / 91-11-23017824