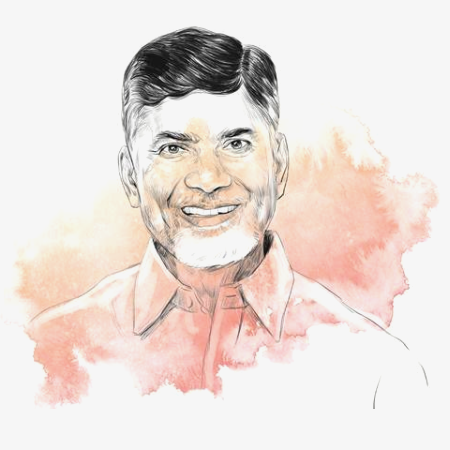 "I like to create new things."
-Sri. N Chandrababu Naidu
The Genesis:
Telugu Desam Party believes that good governance can be achieved only through innovation and ideas offered by people. As a unique platform for the youth and creative minds who has zeal and passion to participate in next-gen politics, with their ground-breaking ideas, expertise, knowledge and experience, Telugu Professionals Wing is the right place for and to bring such people together. As South India's first affiliated body dedicated exclusively to the professionals, this wing seeks to accumulate, analyse, and channelize their valuable ideas, insights, opinions, decisions, concepts helping the Party to deliver the promises given to the people and to help in the creation and designing of progressive policies for the Party and its leaders. TPW committed to encourage the vibrant and sound minds who are politically conscious professionals to get seriously and actively involved and to help in setting various agendas for TDP, making it accountable and impactful among every section of society.
The future belongs to the Knowledge and the knowledge will be the new currency of the world. As per the statistics 48% of our population constitutes professionals but there is no political party in South India provides any avenue for them to voice their opinions and inputs about public affairs. Telugu Desam Party felt the need for a professional body to collaborate the young and talented minds on to the single platform to sharpen their knowledge and skills and to utilise the platform for the development of Andhra Pradesh and for the progress of the Telugu people and to help in improving the functions of TDP.
TPW is a knowledge house with bright minds possessed with powerful ideas (whether policy-wise or political) and shall be connected with the political processes involved in bringing these ideas to fruition.